Products
/ Dragee Drum
HOME / Dragee Drum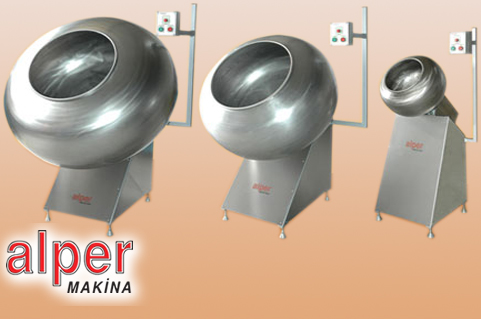 Dragee Drum
Dragee drum  is used for coating nuts and a wide variety of confections with tempered chocolate .
Dragee drum is produced for 500, 1000 and 1250 mm widths. 

  DT 500 (max):   20 kg.
  DT 1000 (max): 100kg.
  DT 1250 (max): 150 kg.

Dragee drum is completely made of stainless steel. Rotating pan mounted on an axle with variable speed.